What is Chronic Disease Management?
Chronic diseases are conditions that develop over a three-month period or longer and require on-going care. Generally speaking, these conditions can't be cured by medication or prevented by vaccines and they affect a person throughout the entire duration of their life.
Help Managing Chronic Conditions
At Community Health Center of Snohomish County, we provide you with ongoing medical care and support if you live with chronic diseases. Our team of medical professionals is trained and qualified to provide chronic disease management services for an array of conditions, which include:
Hypertension
Asthma
Diabetes
Long-term respiratory and pulmonary diseases
Chronic pains and aches
Depression and anxiety
Thyroid dysfunction
Hormonal imbalances
Crohn's disease and other gastrointestinal issues
Heart disease
HIV and AIDs
Parkinson's disease
Multiple sclerosis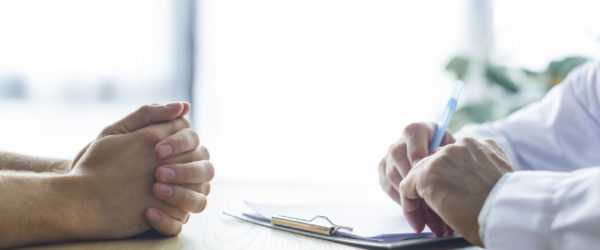 The Role of Self-Management Support
While we provide comprehensive care for chronic conditions, we also encourage you to take control by focusing on the importance of self-management. Being responsible with your medication can mitigate the effects of the condition as well as the costs associated with the treatments.
With more than 117 million Americans living with chronic health conditions, learning about the management options you have available is extremely important. We'll work with you to find the best in-clinic alternative, but we encourage all of our patients to also learn about self-management and the important role it plays in living with a chronic condition.
Contact Community Health Center of Snohomish County Today
Living with a chronic condition may be challenging, but with the right help, you or your loved ones can live a loving and full life. Our team of medical professionals at Community Health Center of Snohomish County is here to help you manage your long-term condition and ensure the highest possible quality of life.
Get in touch with us, by coming to one of our offices or scheduling an appointment by calling us today!
CHC clinics where this service is offered
Benefits of Chronic Disease Management
Thanks to the development of new treatments, people living with chronic diseases can enjoy a plentiful life. Our team understands that chronic ailments have different requirements and we are equipped to deliver the necessary care to keep you comfortable at all times.
There are many benefits to finding professional chronic disease management services. These include, but are not limited to:
Gain Knowledge About Your Condition
In many cases, people are diagnosed with a certain condition but never truly understand what that diagnosis means. While they may experience the symptoms, this doesn't provide clarity or help explain why a person may be feeling a certain way.
Chronic disease management professionals often take time to answer questions, and address doubts and comments you may have. This provides a feeling of awareness and understanding for you, our patient.
Help Create an Active Routine
It's very common to see people affected by chronic conditions lose motivation and energy. Having regular visits with a knowledgeable professional can help you increase your activity levels.
Not only this, but it can also give you valuable insights into whether or not your condition is evolving or changing in any way and how regular exercise may affect it.
Give You a Sense of Control
Chronic conditions may have a significant psychological impact, so maintaining a healthy attitude is imperative. Seeing a medical expert that provides chronic disease management services can give you a sense of control because you'll learn about the causes as well as coping mechanisms for your symptoms.
Improve Your Overall Health and Life Quality
The most obvious benefit of managing your chronic conditions with the help of a medical professional is the potential to increase your overall health and life quality.
Self-medicating a chronic condition can result in severe long-term effects. But, seeing a specialist on a regular basis will help you find solutions for current and any future ailments that may arise without taking excess medication.
Establish an Effective Self-Management Support System
Lastly, having professional support can help you develop a healthy self-management routine. Keeping up with medication and appointments are necessary steps to establish a healthy lifestyle.
Having a medical professional you can count on can help you build a solid structure while encouraging you to surround yourself with friends and family members that work as a support system.