National Farmer's Market Week: August 6-12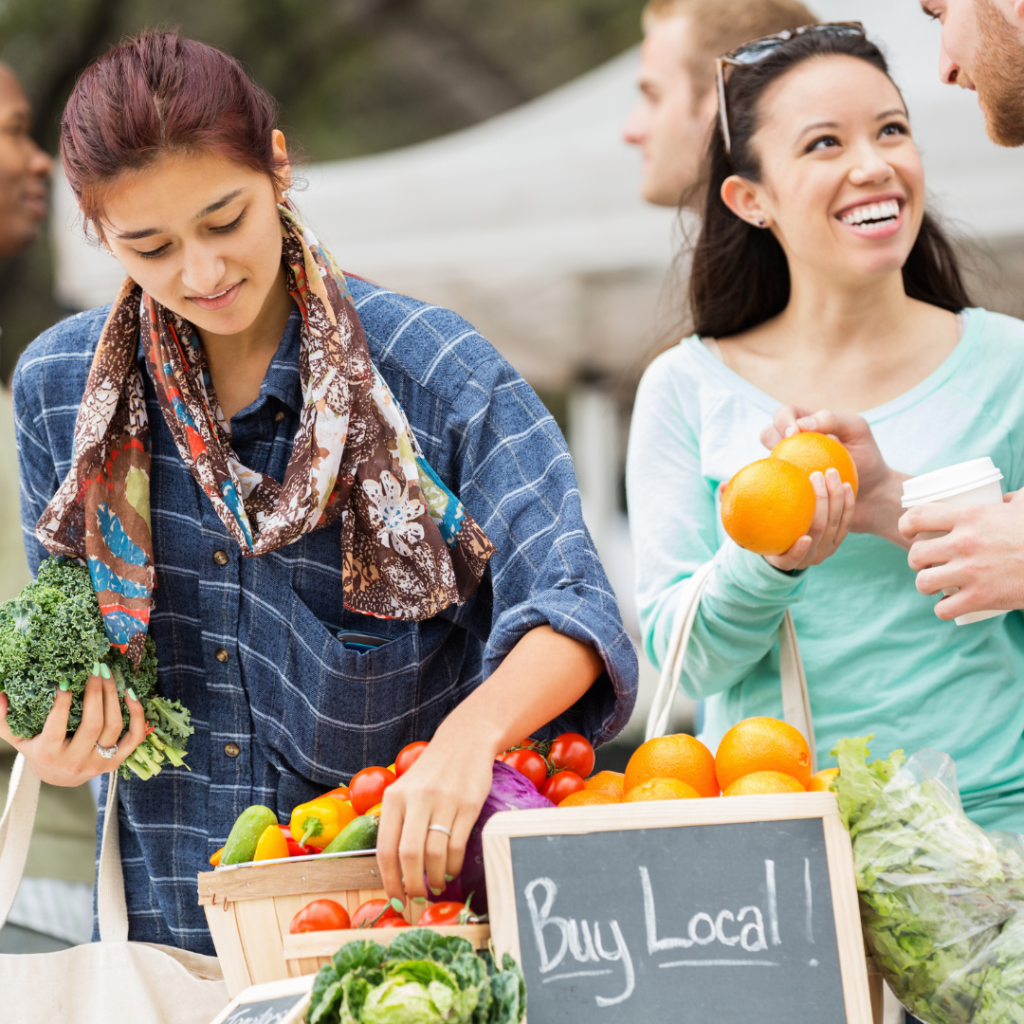 By: Jennifer Davis MS, RD, CD
The first full week of August is National Farmer's Market Week, and the Pacific Northwest offers plenty of opportunities to explore our local markets and all that they offer. While most people are aware that eating fruits and vegetables are important to our overall health, there are additional benefits to purchasing from farmers markets for both shoppers and vendors!
Environmentally Friendly. Often when we are enjoying fruits and vegetables from our local grocery store, they have taken quite the journey to get to us. On average our produce will travel 1,500 miles from farm to table, but farmer's markets allow for us to get produce that is local, lessening the environmental impact caused by traditional shipping methods.
Increased Variety. One challenge of having to ship in produce to our grocery stores is a decrease in variety of new and different fruits and vegetables. Local farmer's markets allow for an increased variety of produce due to less travel time, decreased spoilage, and availability during peak harvest season. So, try something new and exciting if you are at the farmer's market!
Increased Nutrients. To help prevent spoilage, many produce options in the grocery store are picked earlier than their peak ripeness resulting in lower vitamins, minerals, and other nutrients. Shopping local farmer's markets means the produce available is picked at peak ripeness and delivered quickly, allowing the most benefit.
Affordability. Inflation has caused many people to stretch their monthly food budget. Farmer's Market offer the same variety of produce, and it is often more affordable than produce in our grocery stores. Programs such as SNAP and the Farmer's Market Nutrition Program allow for individuals to enjoy the benefits of shopping local and some even allow for the opportunity to double their produce dollars while shopping a Farmer's Market.
Family Friendly. Farmer's Market also allow all for family members to be involved with choosing variety of fresh and local options to enjoy at meal and snack times. Additionally, it provides an opportunity to learn from our local farmers about all of the wonderful options they grow and lead to discussion with children about the importance of nutrition and our health.
These are just a few of the great reasons to take advantage of our wonderful farmer's market in prime growing season!
References:
University of Pittsburg Medical Center. https://www.upmcmyhealthmatters.com/benefits-of-buying-at-a-farmers-market/
Johns Hopkins Medicine. https://www.hopkinsmedicine.org/health/wellness-and-prevention/health-benefits-of-farmers-markets