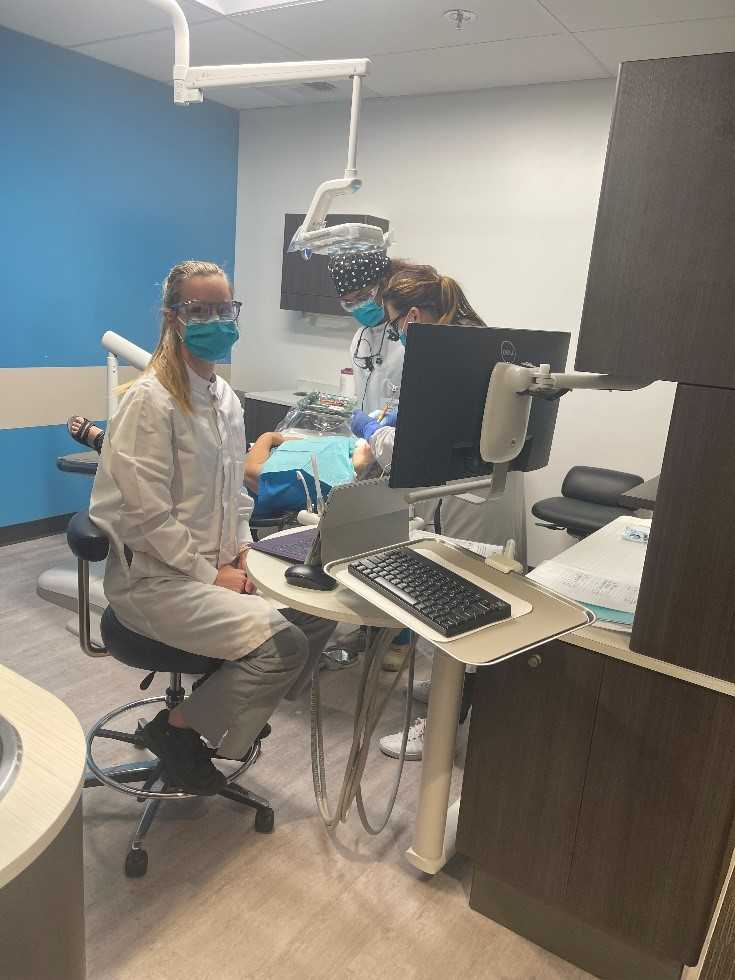 Program Spotlight: Lake Washington Technical College Dental Hygiene Partnership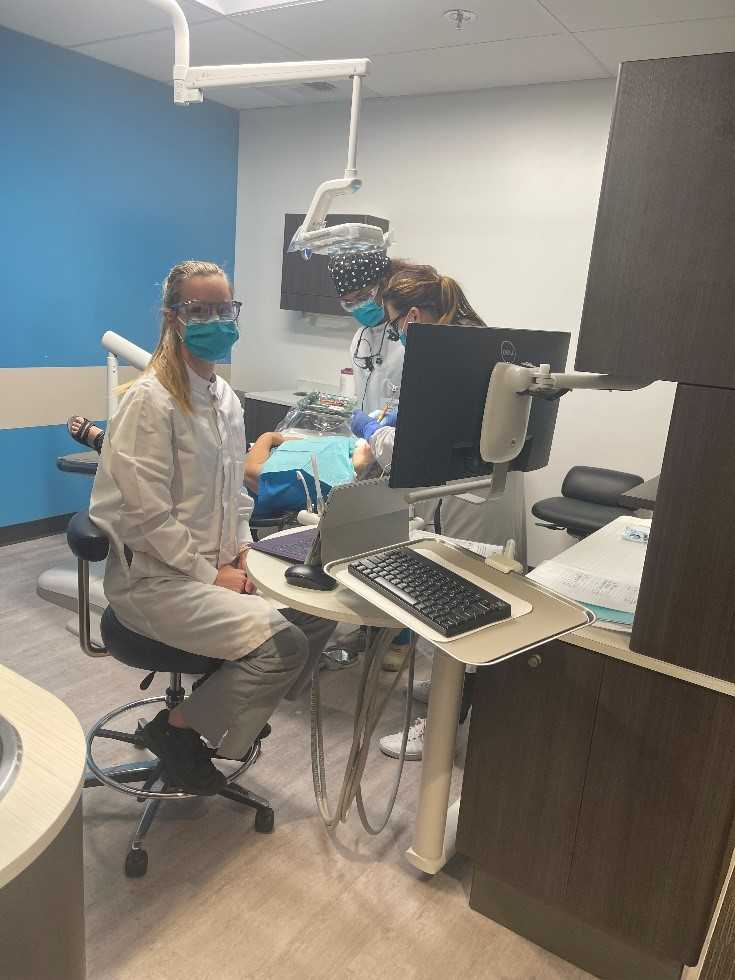 Early in the planning stages for our newest dental clinic, we embraced the opportunity to do something different that could better meet the needs of our patients. Because our Everett-Central Dental Clinic opened its doors in August 2022, much of the planning took place during the height of the COVID-19 pandemic. As true in many fields, the pandemic created a major workforce shortage of dental hygienists. Faced with this recruitment challenge, coupled with the tidal wave of patients in need of dental and hygiene services after delaying care during the pandemic, we looked upstream.
After many calls, countless virtual meetings, and several clinic tours, we found an ideal partner program to engage with: the Lake Washington Technical College Dental Hygiene Program. This is a highly respected local program that graduates 30 hygienists each year. They have a school campus clinic but were also looking for community health opportunities for their students. Our 12 brand-new and spacious operatories at Everett-Central allowed us to welcome the hygiene students and faculty members two days per week through a "major site affiliation," which was approved after a rigorous Commission on Dental Accreditation (CODA) application process.
Our partnership with Lake Washington Tech allows us to increase access to dental hygiene services, which includes the prevention and treatment of periodontal disease, by way of the students and overseeing faculty members. Students gain a valuable clinical experience, as they provide care to our diverse and sometimes complex patients. Their clinical rotations at CHC introduce community health as a potential career path that is meaningful and rewarding. A major highlight of the partnership success is that two of our newest hygienists are Lake WA Tech graduates!
CHC has had longstanding success in hosting student externs in several different job types, many of which who stay on to be hired as staff. The dental department alone has partnerships for clinical rotations with the UW School of Dentistry, Shoreline Hygiene Program, Lake WA Tech Hygiene Program, and multiple dental assistant programs. We are so grateful for our community partner schools!